Hello my friends!
Today I am doing a little anti-haul, which is a list of products that I just did not like at all. It got me thinking if people even did these kinds of things anymore lol. I remember these were big on Youtube a few years back, but since then, I haven't really seen any anti-hauls! Well, I'm here to bring them back so let's get to it.
We're starting with the Revlon Blush Brush
I got this as a gift from one of my previous managers and I have never tried Revlon brushes before so I had some kind of expectations. However, as soon as I opened it, I felt how dense the brush was. I don't know about you, but I prefer a blush brush that's either fluffy or at least not as dense as this brush was. I put blush on it (powder), and tapped off the excess as you do, and pretty much all the blush just came off the brush. With more usage of the brush, the hairs started to fall out. I've never used a brush that had hairs fall out that fast! I mean if you've have a brush for years and the hairs started to fall out when you washed it, or when you used it, it's fine, that brush has seen the last of its best days. But this brush was new and the hairs were already falling off. Disappointing.
Revolution Bake and Blot in Banana Deep
I won this in a giveaway and was excited to use it. I've never tried anything like it, but this product isn't for me. I used it to bake, but after I brushed off the powder, my skin looked like it was stained yellow. This may be due to the shade, but I was not a fan of this one.
Sinful Colours Step 2 Top Coat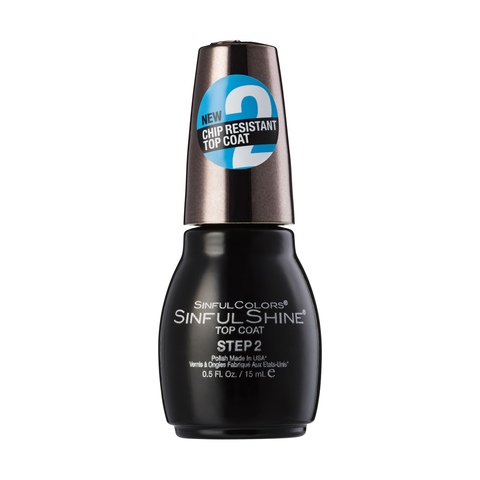 I purchased this on a whim because I was in need of a cheap top coat. Big mistake. This was terrible! I first tried it out as a clear polish and it just peeled right off the next day. Tried it on top of nail polish and I had the same result. Super disappointing.
Lanolips Tinted Balm SPF 30 Rhubarb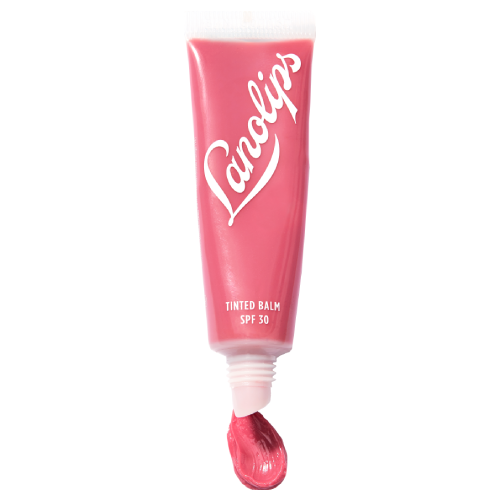 I purchased this after a recommendation from a friend but I was disappointed! I have previously tried the 101 Ointment Balm, which I loooved, but this was a miss from me. I liked that it has SPF and comes in a tube – hygienic. However, it let me down through the colour – when applied on my lips, 75% of the time it didn't 'absorb' into my lips? It's like it just coated my lips and sometimes it would pill up as well! The colour turned out more pink than I would've liked. It claims to enhance your natural lip colour, but this just didn't work out for me. The price is more than what I would normally pay for a lip balm, but the size is bigger. Overall, I'd stick to the 101 Ointments instead, they are so much better.
1000 Hour Individual Lashes in Short-Medium
I purchased this because I wanted to add a little more definition to my eye looks, but once again, I was left feeling disappointed. I purchased this size because I wear glasses and I can't wear anything too long or else it'll just hit my glasses. This comes with glue and four rows of lashes. As I took some of the lashes off the plastic, they just knotted up and I couldn't use them? It also claims to be waterproof, reusable and simple to apply, even lasting up to 3 days. I tried some out one night, went to sleep, and all the lashes were gone. Not sure if it's the glue quality, or if it's me, but they were so difficult to put on. I have no trouble with normal lashes, but these just didn't want to stay on! Lastly, they are definitely not reusable. As I mentioned above, when I took some off the plastic, they just went all weird, either knotted up, or each hair would be separated from the rest? On the plus side, I got these on sale haha.
Cosrx Advanced Snail 96 Mucin Power Essence
This is a holy grail in the Kbeauty community, which is why I purchased it, hoping it would help with my redness and scarring. This didn't do anything for my skin 😦 I think it would work better for dry skin types, as it is a moisturising product, but yeah, it didn't do much for my skin.
Spot Medic Individual Adhesive Hydrocolloid Masks For Pimples
I purchased this when it was half price at Priceline, because I didn't want to purchase the Cosrx ones online. It came down to $5 and it had 36 patches inside, compared to the Cosrx one which has 24. I'm surprised this has so many good reviews, because I just couldn't get them to stay on my skin. The adhesive on this was so bad, it didn't even adhere to my skin overnight. Didn't help with reducing redness, nor did it help with pimples. I'll be sticking with the Cosrx ones instead!
Akin Organic Rosehip Oil
I won this in a giveaway and was so excited to use it, as I was keen to try out more facial oils. This claims to be hydrating and provides your skin with radiance. I did not see any of those results when using this. It did last a couple of months, probably 2-3, which is an adequate amount of time to test out a product. It was also bright orange in colour, which I wasn't expecting, so be ware of potential staining if you drop or tip over the product.
I think that's all I have for today, I'm sure I've come across way more products that just weren't for me, but I'd love to know what products would be apart of your anti-haul? Let me know below!
That's all I have for this week, a new post will be up next week!
With love,